Home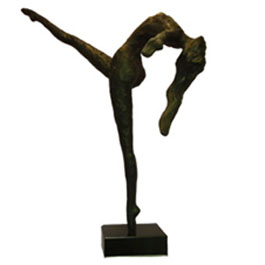 Board certified orthopedic surgeon Dr. Hajaliloo received his Fellowship training in Sports Medicine at Harvard (see
Background
). Fondly referred to as Dr. Haj or Dr. H, he treats children as well as recreational and professional athletes, dancers and adults for a wide variety of orthopedic problems related to sports and overuse injuries, trauma, fracture care, and arthritis.
Dr. Hajaliloo is passionate about the practice of orthopedics and teaches orthopedic and pediatric residents at UCI Medical School and Long Beach Memorial Medical Center. He has enjoyed serving as the Chairman of Orthopedics and Pediatric Orthopedics at Long Beach Memorial and Miller Children's Hospital for over 10 years. Dr. Haj has an excellent reputation in the medical community and is honored to care for the orthopedic issues of many fellow physicians and their families.
Dr. Haj limits the number of patients he sees in a day so he can spend abundant time to get to know his patients and find the most individualized treatments for their healing, whether it be physical therapy, acupuncture, nutrition, medication, or injections. He notes,
"I believe strongly in listening and delivering skillful, empathetic care and place a big emphasis on injury prevention. Once you have been injured, I will help get you back to your pre-injury state as quickly and safely as possible. After you have returned to your pre-injury state we will discuss how to improve your body with proper exercise and nutrition."
Dr. Haj has a very conservative approach. Surgery is used as a last resort and then only the most advanced, minimally invasive, but well-proven techniques are used. He is trusted by fellow physicians for his skillful surgical techniques and balanced conservative approach towards orthopedic problems.
In his free time Dr. Haj enjoys spending time and traveling with his wife and twin boys who are both actively involved in sports. He has never stopped fostering his childhood passion to build and work intricately with his hands.
We welcome you to
contact our office
for a consultation appointment. Our professional staff pride themselves in providing you caring attention.

PATIENT TESTIMONIALS
"Everything went well just as he said it would. Dr Hajaliloo always listens to what I have to say. He is kind and makes you feel like you are his one and only patient while he is with you.
- Betty C.
Knee surgery
---
"The surgery went well and she is healing quickly. He is very personal and has a great education. Our experience was very good."
- Donna I.
Arthroscopic shoulder repair
---
"I was skeptical due to the fact that this was a workers comp injury and was sent here by my employer. Was pleasantly surprised by the professionalism of the complete staff and service here."
- Rick B.
Rotator cuff repair (workers comp)
---
"I came here on a referral from my physical therapist. I had a previous knee surgery that did not go too well. Dr. Hajaliloo sent me to get an MRI immediately then he saw that I re-tore the meniscus. We are currently doing cortisone shots until I have time to do surgery again. Great doctor so far!"
- Joseph F.
Cortisone injection
---
More Patient Testimonials